After last year's premiere workshop, which took place in May 2022, the opportunity to push your limits in dance is back - come enjoy SPRING 2023!
This year, it is our great pleasure to welcome two amazing teachers and dancers, Mathilde Lin (FRA) and Fabio Fiorillo (IT)!
---
---
* Unfortunately, due to unforeseen personal reasons, Carla Diego will not be able to attend our SPRING workshop.
Luckily, on her recommendation, we will welcome the talented dancer and teacher Mathilde Lin (FRA) to take her place.
We apologize for the sudden change and trust you will fully enjoy Mathilde's classes! *
MATHILDE LIN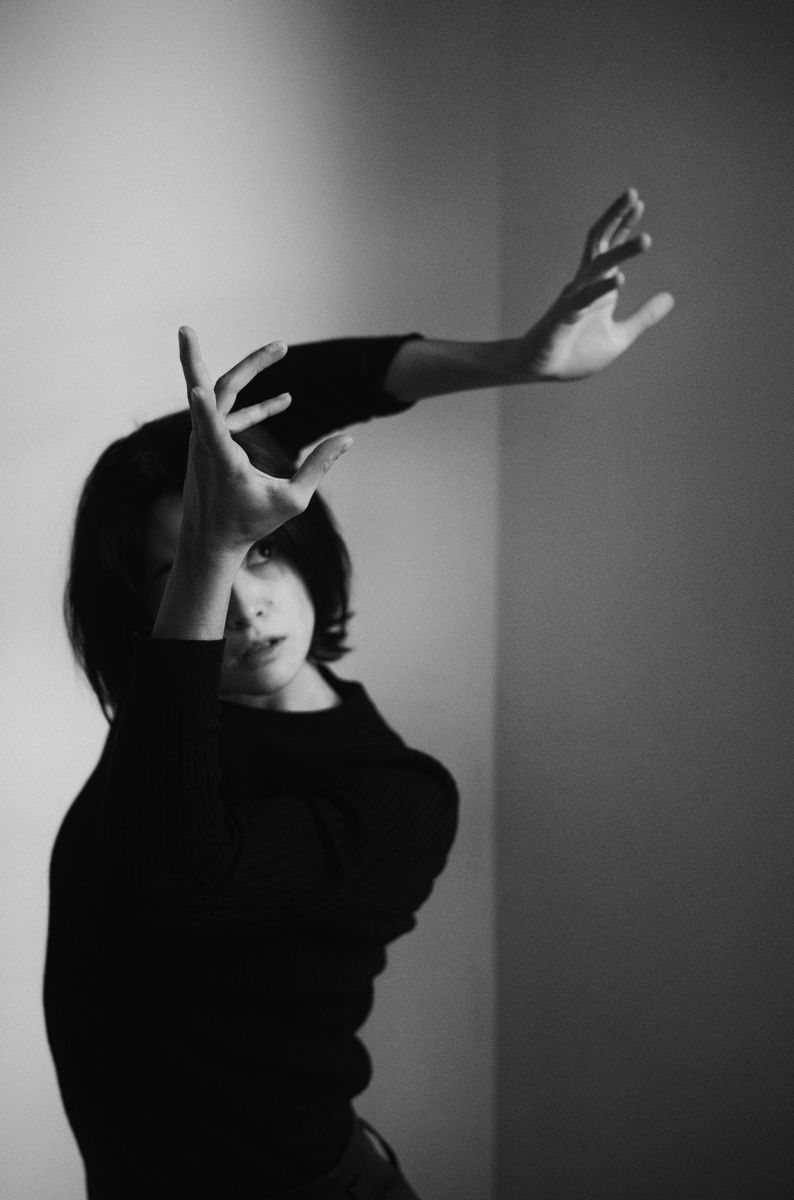 Born in France and raised in China, Mathilde is a freelance dancer and artist based in Paris. She currently works with Company Wang Ramirez and Pierre Rigal, while also producing her own choreographic projects.
As a dancer she has performed with Wayne McGregor Company, Zfin Malta and ITDansa.

She has also had the opportunity to perform in pieces by choreographers such as Ohad Naharin, Jiri Kylian, Akram Khan, Sidi Larbi Cherkaoui and Jacopo Godani.

Mathilde has recently developed a strong interest in free-styling and combining all kinds of techniques and influences, which inspire her movement.

She recently starred in Harry Style's music video As It Was, choreographed by Yoann Bourgeois.
FABIO FIORILLO

Fabio Fiorillo is an Italian choreographer, dancer and designer based between London and Madrid. He has trained in many different styles from hip hop to commercial and contemporary in Italy and the United States, developing a varied dance background. His signature style is a blend of urban and contemporary dynamics.
Fabio graduated in Design and Communication in Italy and began teaching dance and assisting other choreographers including Erica Sobol, one of his most influential inspirations.

In 2014 he moved to London and joined the Untitled Dance Company led by choreographer Lukas McFarlane for 6 years. He has performed in shows such as Exposed, Astoria and other live performances in London (Royal Albert Hall) Paris, and Los Angeles. He has worked on commercial jobs for Superdrug, The Londoner Macao, Equinox, Stone Island.

He has created choreographies for LIPA (Liverpool Institute of Performing Arts), the show Move It and Upfront in London, Evento Domino in Italy and the Danish Performance team in Denmark.

He has recently traveled to India to expand his knowledge of movement, pursuing a Yoga teacher training course.

Fabio has been teaching for 14 years and has given workshops internationally in Italy, UK, Ireland, France, Israel, Denmark Spain, Belgium, Poland, Czech Republic and Germany.

He is currently working in Spain with Danza180 and dance studio The Place in Madrid.
SPRING 2023 LINE-UP

Venue - InDance centrum Hostivař, Gercenova 1181/10, Prague 10
Friday 21. 04. 2023
17:00 - 19:00 ⇢ Mathilde Lin - intermediate
19:00 - 21:00 ⇢ Mathilde Lin- advanced
Saturday 22. 04. 2023
10:00 - 12:00 ⇢ Mathilde Lin - intermediate
12:00 - 14:00 ⇢ Mathilde Lin - advanced
15:00 - 17:00 ⇢ Fabio Fiorillo - intermediate
17:00 - 19:00 ⇢ Fabio Fiorillo - advanced
Sunday 23. 04. 2023
10:00 - 12:00 ⇢ Fabio Fiorillo - intermediate
12:00 - 14:00 ⇢ Fabio Fiorillo - advanced
15:00 - 17:00 ⇢ Mathilde Lin - intermediate
17:00 - 19:00 ⇢ Mathilde Lin - advanced

Teachers and class schedule are subject to change. In the event of any change, an adequate replacement will be provided and you will be informed in advance.