Each week our teachers are also carefully looking for their favourite dancers, who will be awarded scholarships for next year's Dance without Limits, World Dance Movement and other international studios and schools. So give it your all!
Dance Without Limits 2023 Line Up



Week 1 (29. 7. - 5. 8. 2023) - Mario Glez, Isabelle Nelson, Raymond Naval
Week 2 (5. - 12. 8. 2023) - Marion Sparber, Robbie Ordoña, Terry Beeman
Week 3 (12. - 19. 8. 2023) - Kino McHugh, Madison Olandt, Samuel Caleb Baxter
Subject to change - in the unlikely case of a change you will be informed and an adequate replacement will be arranged.
---
Yoga & Stretch

Dancers looking for a thorough warm up and deep regeneration between classes, can look forward to our morning Yoga & Stretch classes!
Through stretching and strengthening using yoga, dancers will work on their flexibility, as well as building strength to move from passive to active flexibility. Focus is placed on active stretching to improves blood circulation, as warmed up muscles are synonymous with powerful muscles. Because leg range is often limited by the range of the back, our morning classes incorporate compensatory back exercises. Overall, Yoga & Stretch is about preparing the body for exercise and preventing overload. Classes take place every morning from 8:00 to 9:00.

If you are interested in these morning classes, just select them in your application. The price per week (6 lessons) is €57.
---
WEEK 1 - Veronika Krejčová


About Veronika:
Veronika is a yoga teacher, nutritionist and guide to better health. She leads integrational yoga classes and guides individuals on their journey to wholeness.
Her deep journey of self-discovery began at the age of 17 when she was diagnosed with hip arthritis, ending her dream of becoming a professional dancer. That is when she discovered yoga to alleviate her pain and decided to go to India to begin her practice.
Gradually, she delved deeper into the mysteries of yoga, rediscovering, above all, a new relationship with myself. She later decided to start sharing her journey with others. "Each person knows best what their body needs - I won't tell you anything that you don't already know, but I will help you find your relationship with your body again. The journey of health is a journey of respect, compassion and self-understanding."
---
WEEK 2 - Terry Beeman
At week two of our summer festival, you can look forward to special Yoga & Stretch classes in the form of YOGA & BARRE, led by the amazing dancer, acrobat and choreographer, Terry Beeman (USA).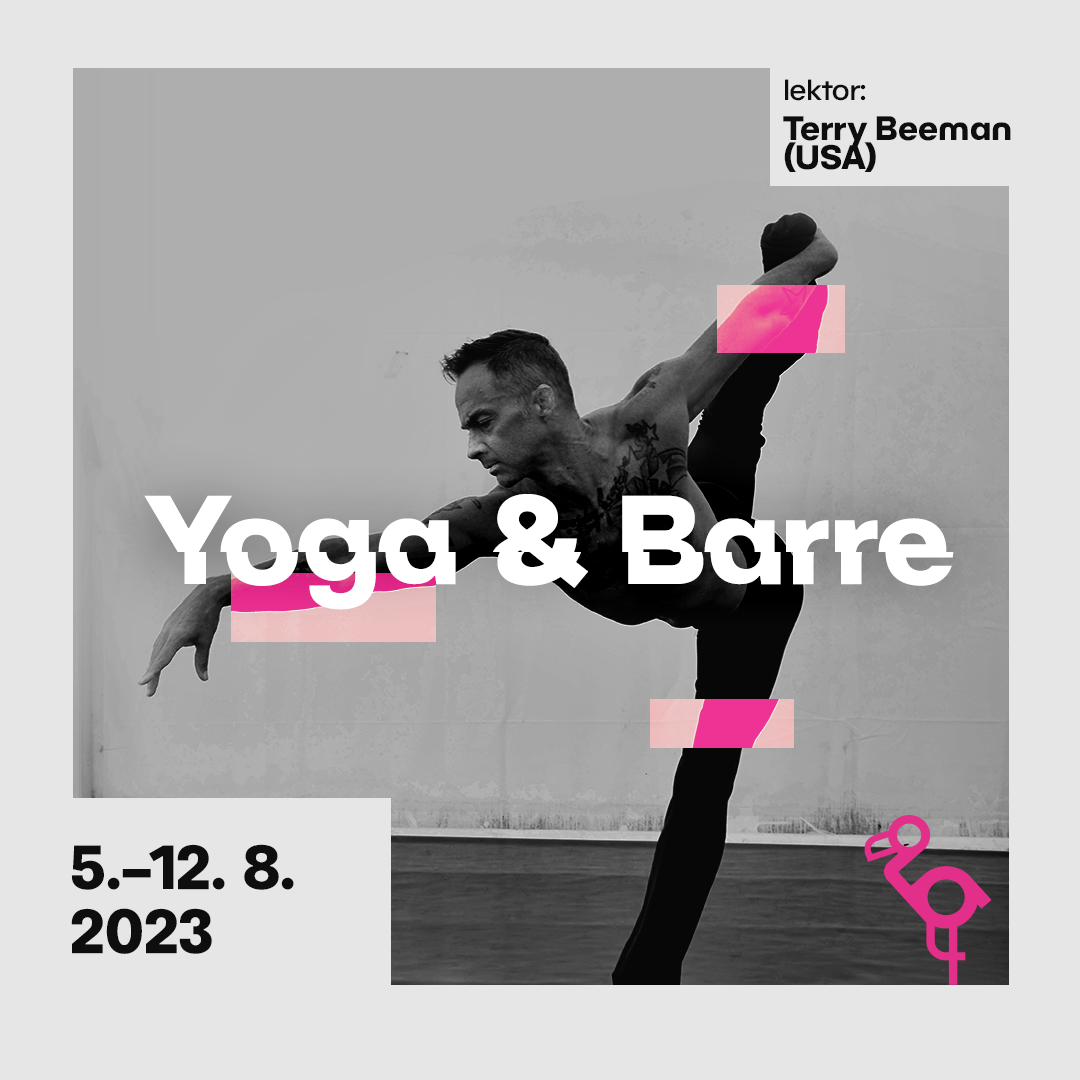 About Terry:
"Let's rise & shine together! In these classes, we will combine yoga flow, stretching & ballet techniques with barre."
Terry Beeman is a renowned dancer, choreographer, director and teacher, whose name is associated with the art and passion for dance around the world. Terry has taught not only in the United States, but also in Australia, Japan, Italy, Switzerland and Korea. For several years, he has taught his classes at New York's most famous dance studios, Steps and Broadway Dance Center, with great success.
In his warm-ups, Terry combines jazz technique with Hatha and Anasara yoga. This year's YOGA & BARRE classes are a fusion of yoga practice, stretching and ballet technique at the barre.
You can read more about Terry as one of our main teachers for the second week of Dance Without Limits SUMMER here.
---
WEEK 3 - Kristýna Dobešová

About Kristýna: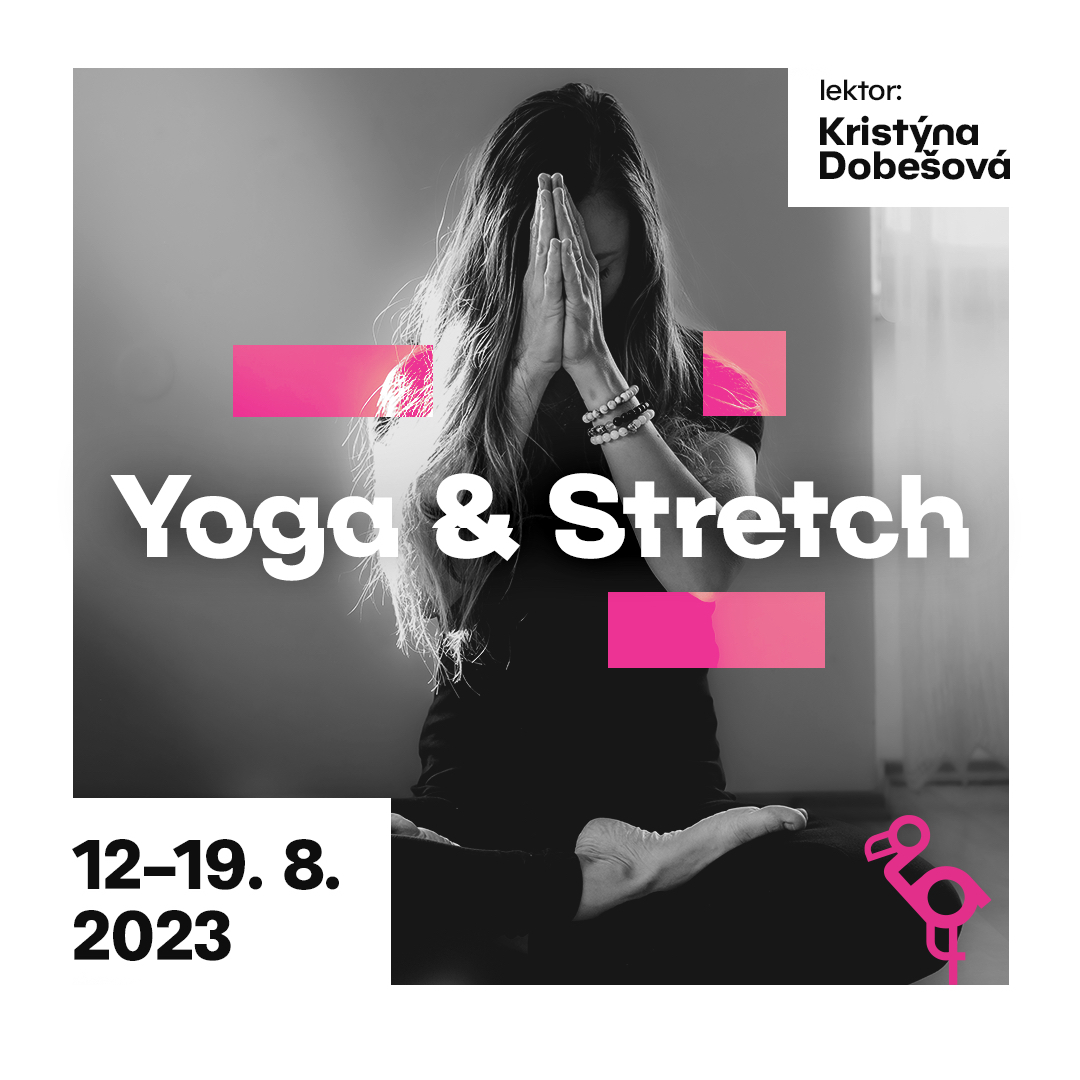 "I have been practicing yoga since 2007. When I later moved to Southeast Asia as a diving instructor, yoga became an everyday practice for me. In Indonesia, I met my teacher Mark Whitwell and began studying to become a Hatha Yoga teacher at his school, Heart of Yoga.
Mark is one of the last living yoga teachers who learned directly from the "father of yoga" Krishnamacharya and his son Desikachar. I am, therefore, a direct descendant of this original yoga practice from the ancient Vedas, which I now pass on with enthusiasm and humility.
I have taught Hatha and Fly high yoga in Indonesia and I now continue teach in the Czech Republic. I also cooperate with the DIVE5 diving centre, where we organize trips combining yoga and diving.
For me, yoga is participation in the perceptual power, intelligence and beauty of life. Immersion in the nourishing union of masculine and feminine polarity. A whole-body prayer to life. Yoga allows us to relax into the wonder of our own reality."
---

Extra Morning Classes
After last year's success, we are expanding our exclusive morning classes onto the full three weeks of Dance without Limits! Each week you will have the opportunity to delve deeper into a specific technique brought to you by one of our weekly teachers. The exclusive classes, held every morning from 9 to 10:30 on the small stage, are intended for a small group of advanced dancers, who would like to explore a specific mode of movement or technique in more depth. Each series of classes will be topped off with the making of a professional dance video, so be sure to sign up to join in on the fun! Learn more about our Extra Morning Classes here.