Sam Caleb Baxter is a British dancer, choreographer and acrobat based in London. He draws from his experience and training in contemporary dance and acrobatic art forms such as tricking, gymnastics, capoeira and breaking. He received his BA honours from Northern School of Contemporary Dance and continued to build on his skills as part of the Ferus Animi Terra Nova research group.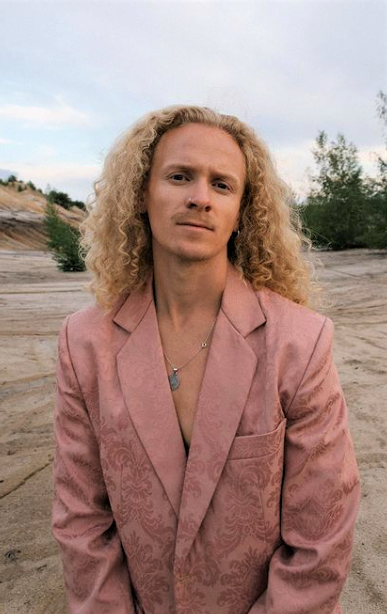 Sam is devoted to his passion for acting and dancing. In the future, he plans to collaborate with dance companies combining theatre and dance, such as Peeping Tom, Ultima Vez and Punchdrunk.

Collaborations and Successes
After graduating, Sam worked with companies such as James Wilton Dance, SouthPaw, Company Nile, Hannah Perry, Breaking Convention and Tom Dale Dance Company.

He has collaborated on a number of commercial projects, including music videos (Snow Patrol), commercials (Redland London) and film projects such as the feature film Mary Queen of Scots (Wayne McGregor) and the musical Cats (Wayne McGregor, Andy Blankenbühler).
In 2019, he performed in the film adaptation of the musical Cats.

Teaching Style
Sam's practice focuses on moving with true efficiency and connection to ones own control and understanding of momentum. Dancers will achieve this by exploring phrase work, improvisation, coordination, rhythm and the tools their body provides. Within class, dancers will aim to bring a greater awareness of how they respond to being on the floor, upside down or airborne. This is done by encouraging the participants to move past an understanding of individual 'moves' and give them the tools to create their own unique approach to movement.
As a teacher at the third week of Dance without Limits SUMMER 2023, Sam will also lead
Extra Morning Classes
, which you can sign up for via your application form.