Kenan Dinkelmann grew up in Passau, Germany and graduated from the ArtEZ Academy of Theater & Dance in Arnhem with a bachelor's degree in performing arts and a SEAD Bodhi Project postgraduate program directed by choreographer Susan Quinn. Kenan is a guest teacher at Die Etage in Berlin, Stadttheater in Bielefeld, Marameo in Berlin, the National Theater in Braunschweig, the TRAK Dance Ensemble, Tanzbüro Basilei and Profitraining in Leipzig. As a choreographer, Kenan created has created a piece named "Astral", which premiered in Sofia, Bulgaria, with other performances at Dock11 in Berlin and Arnhem in the Netherlands.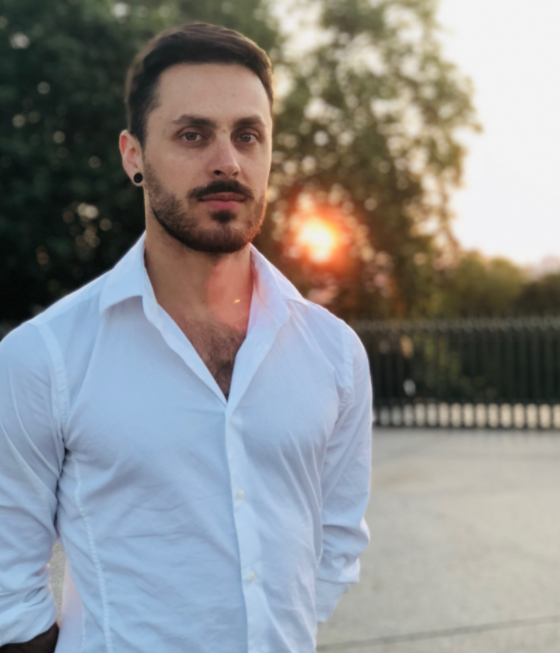 Class Description
Kenan's Flow Acrobatics method focuses on body awareness and coordination of the body as a whole. Participants are introduced to this concept through the playful acquisition of new movement patterns, which are based on fluency, endurance and lightness and have their origins in capoeira and contemporary dance. The warm-up, inspired by martial arts and yoga, aims to tune dancers into a clear and delicate state of body and mind before practicing and performing. Preparation for more demanding position is done through circular movements and spirals, for better perception of the body, especially the wrists and legs.
After the warm-up, dancers practice sequences of movements to explore mechanics of the spine, as well as different movement dynamics - balancing, stabilizing, falling, rolling, tipping and dissolving, in order to free and increase the flow of energy in the body and reducing tension. The main part of the workshop consists of high-energy movement phases based on Kenan's choreographic work, often inspired by Capoeira, Judo, Release Technique and Breakdance.
Classes always involve improvisational exercises in order to explore movement material from different perspectives.